7 tags
New Game Developer in the Works?
So, I got an email today regarding some web design work (from a trusted source, mind you.) The sender goes on to explain that a colleague of his needs help designing a "new start-up video game company based out of Toronto and Halifax." At this point, I wasn't too interested, but then she also mentions that "all members are previous BioWare and EA [Canada] software...
5 tags
Holiday Clusterfuck
Who doesn't love the holidays? For that matter, what gamer doesn't love the holidays? A tsunami of releases is primed and ready, just waiting to crush us all with sweet gaming glory. Oddly enough, I can't stand the thought of it. Looking at my mental list of holiday releases, I always end up thinking to myself, what games are going to die at retail this year? Of course, you...
7 tags
Old Republic Gets A Date
BioWare has finally pulled the cover back just a little bit more on their heavily-anticipated MMO. They've confirmed that Star Wars: The Old Republic will launch on December 20, 2011. Which is pretty insane, seeing as how it's already September. Needless to say, the excitement is mounting.
7 tags
C-Cubed Episode 5 (PAXcast)
We recorded this about a week after PAX, edited it right after, but haven't posted it yet. Here it is, in all its late glory. We just discuss PAX, plus test out a new microphone set-up which sounds infinitely better. So, enjoy! Download C3 Episode 5!
6 tags
PAX Begins!
We made it to Seattle alive! It was a grueling drive, in which we were at each other's throats by the end of it, but we're here. The excitement is sinking in, and we're primed and ready for some hardcore gaming, seeing, writing and such things. Here we go!
7 tags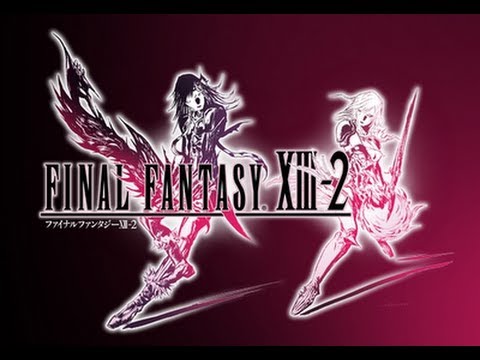 9 tags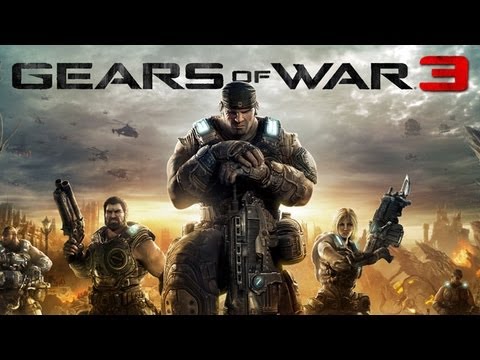 6 tags
C-Cubed Episode 4
So, it's been quite awhile since we've recorded a podcast. As a result, our "radio" voices are a bit rusty, as is our flow and timing. We discuss Rise of the Planet of the Apes, PAX, and a variety of other topics, including games, of course! Apologies for the lack of production value, as we just wanted to post it as soon as possible. Look forward to improved audio quality...
6 tags
HOLY SHIT WE'RE SO SORRY
So, the last few months have been pretty hectic. Connor, Cam and I graduated high school about a month ago, so between studying for exams, working, finding a house to move into and a myriad of other trials and tribulations, we've been pretty busy. Too busy to post anything whatsoever. So, we offer you our deepest apologies, and trust us, we'll make it up to you. We're pretty...
10 tags
C-Cubed E3 Extravaganza!
Yeah, we're late, we know, sorry. Get off our backs. But listen. If you didn't get all your E3 news from someone else already, here it is. If you didn't, here it is, jarnalizism! Hard-hitting, straight from the source! Your favorite source: Cubek! In this episode of Cubek, we discuss everything that happened at E3 that either mattered to us, or that we could remember. So here...
16 tags
...And Nintendo Kills It Harder
    Cale Mckee Nintendo had the day to themselves today, and they had no trouble filling the day with discussion and speculation on the announcements they made. While Nintendo may have made satisfied the stockholders over these past few years with the Wii, they've soured their standing with "core gamers". Despite the odd title worth celebrating, the Wii was home to crap...
10 tags
Sony Killed It!
    Cale Mckee Sony held their E3 press conference last night, and damn, did they do good. I don't even own a PlayStation product, but they got me as excited as hell for some their games. While there was some Move hokey baloney, they really kept it light in comparison to Microsoft's Kinect-heavy presentation. They showed off some exclusive games, including Uncharted 3, which continues to...
7 tags
Brothers In Arms: Furious 4 Reveal
    Cale Mckee Music Monday is barely a thing anymore, but here's an E3-related news-bit in spirit of Music Monday. I dig the shit out of Sleigh Bells, and one of their songs was used in the reveal trailer of Brothers In Arms: Furious 4. The trailer gives off a vibrant "Inglorious Basterds: The Game" vibe, which sits just fine with me. So here it is, for your viewing...
8 tags
E3 Apologist
    Cale Mckee I wish I could be updating Cubek with fresh, hot-of-the-presses news from E3 right now. I really do. Unfortunately, I'm confined to the doctor's office waiting room, with only Twitter to keep me up to date. But, I'll do my best to post news at the end of the day, once the dust has settled, with my opinions and thoughts. For now, enjoy E3!
More Halo? I'm cool with that.
    Cale Mckee So, someone at Xbox.com is gonna get firrrrrreeedd. Just recently, there was a listing of a bunch of games to look for, hours before they were announced. The page has been pulled by now, but it's official: they're remaking the original Halo. Not only that, but they managed to accidentally confirm Halo 4. Not that I should be surprised, but still, it would have been a neat little...
13 tags
10 tags
We Played the Halo Theme Song!
So, I'm in our high school band. At the beginning of the semester, I had realized that I desperately wanted us to play the Halo theme song. I pestered the hell out my teacher for weeks, and he finally ordered it, then I harassed him every day until it arrived. We finally played it in front of an audience, and I had my mom record it. Now, it was just with my handycam, so the sound quality is...
Gears 3 Beta Code!
Woo, yeah! Bring it on suckers, here it is: our last Gears 3 beta code! This your kinda shit?! WG4JP-RF2XD-694C9-J9WKR-7PMDZ
11 tags
Gears Of War 3 Beta Code Give-away!
The Gears Of War 3 Beta has entered it's last week, and extra codes have been released to get more people into the game. I happen to have one of these many codes. Rather than let it expire, Cale gave me the idea to give it away through Cubek, so that's what I'm doing!                          JQGRX-TGPGV-PG2GH-672KD-D3D4Z There it is, enjoy! Remember, you still need an Xbox...
12 tags
9 tags
C-Cubed Episode 3
Ladies and gentlemen, here is is: C-Cubed Episode 3. Hopefully you're digging what we've been giving ya, and here's more of it. We recorded this after a lengthy session of D&D, so apologies in advance if we sound a little strained. Without further ado: Download C3 Episode 3! This week, we discuss: Our most anticipated game of April The standard "Favorites of the...
9 tags
15 tags
Gears Of War 3 Beta
A quick first impression by Connor Murtagh I just logged off of Xbox Live after my first look at the Gears Of War multiplayer Beta, and I must say I'm damn satisfied. Gears of War has always been my favorite multiplayer game (when I could actually join a game), and it has made me extremely excited to get my hands on the third installment now that I've had a taste. First up on the...
6 tags
9 tags
Born Too Late
    Cale Mckee Games journalism seems to be founded on comparison. Everyone is always dying to know, "Is it better than _______?" or "Does it live up to the original?". Gaming has been evolving rapidly since its inception, but we always end up holding up new releases and comparing them to their predecessors. I find that I am at a disadvantage, as I wasn't alive for...
8 tags
Music Monday: Friday (What?)
    Cale Mckee So, everyone's aware of the "viral YouTube sensation" Rebecca Black. No, I'm not kidding, people have been calling her that. While Black has received endless amounts of ridicule regarding her song "Friday", noone can deny that she's also received the level of fame she was aiming for. I'm not going to delve into whether the amount of...
7 tags
7 tags
13 tags
Music Monday: Lamb of God
   Cale Mckee Now, a little while back, I was proud to consider myself a massive metalhead. I'd listen to the heaviest, darkest, most brutal music you could imagine, and I was loving it. Mr. Murtagh was responsible for this, as he had convinced me to give Every Time I Die a listen, which kick-started this love for palm-muting and double-bassiness. Eventually, while browsing through the...
6 tags
C-Cubed Episode 2
Better late than never I suppose. Finally edited our second episode of C-Cubed, so enjoy!  This episode we cover: Bulletstorm Duke Nukem Tic Tacs GDC Creepy Shit from our Childhood And more; all while displaying an inability to hold our liquor! Entertainment at its finest. Download C3 Episode 2 (Right click, click "save target/link as") Thanks for listening!
4 tags
(I Fail At) Music Monday: Tegan & Sara
Connor Murtagh Okay, so basically I completely forgot that today is in fact not just Monday but Music Monday. Therefore, it is late at night and practically almost Tuesday and I have not written a music feature. Following me? I'm too tired to think up a respectable article on a favorite band of mine and I've been informed by Cale (who is apparently the Chief around here) that there...
5 tags
4 tags
2 tags
Music Monday: They Might Be Giants
Cale McKee It's the inaugural Music Monday post! Each Monday, we're going to write about something music-related, either a band, a song, a music video, whatever piques our interests at the moment. And this week, I chose They Might Be Giants. Oh boy, where do I begin. They Might Be Giants have a massive catalogue of music to sort through to begin with, so when I first decided to...
4 tags
Bulletstorm: Mini Review
  Connor Murtagh    I was recently chatting with a friend about what games we were currently playing, and why we were enjoying them. My friend was playing Call Of Duty: Black Ops, and I was just finishing up Bulletstorm. He went into this dramatic story of a victory he was incredibly proud of. Describing in great detail how his team destroyed the opposition thanks to his reflexes,...
5 tags
Story Time! (Watchmen)
It's been awhile since I've posted, and I felt the need to throw  my thoughts into the vast whirlpool of ideas known as the internet. So, I figured I'd give you an update on what I'm reading right now. I've read Watchmen multiple times before, so this time I thought I'd try to find out why I love it so dearly, and share it with the world.  Cale McKee ...
4 tags
5 tags
Cubee Crafts →
  Connor Murtagh I LOVE Scott Pilgrim. I love anything to do with Scott Pilgrim. Im also very bad at arts and crafts. So what do these two things have in common? CUBEECRAFT.COM, thats what. It's here I found some of the coolest crafts around, and how could it be any easier than "print, cut, fold"? You'll get the satisfaction of making something beautiful, without the need...
3 tags
3 tags
True Grit
Cale McKee So, I took my girlfriend out to see True Grit. First of all, it was a nice change of pace, as we usually go out and see romantic comedies. It was also the first western I'd seen it quite some time, probably the first since 3:10 to Yuma. This is in no way a critical assessment of the movie, as I'm way too biased to give a proper "review". I love westerns, so...
7 tags
C-Cubed Episode 1
C3 Episode 1 Cale McKee Finally, it's here! Our first attempt at a coherent podcast. Bear with us while we work out the kinks, and most importantly, enjoy! In this episode, we discuss the Activision layoffs, the Fox News BulletStorm shenanigans, and our favorites of 2010 (as it's our first episode of 2011). Download C3 Episode 1 (Right click, click "save target/link...
4 tags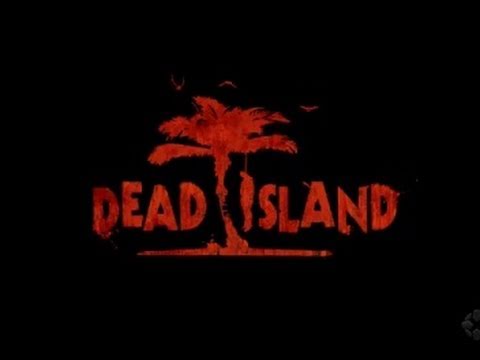 And so it begins...
Cale McKee Alright, so here we go! Hopefully the start of something awesome: the debut of Cubek! This blog, site, page, whatever you want to call it, is going to play host to many reviews, features, lists and other articles, all relating to video games, gadgets, movies and more. This will also be the home of our podcast, the first episode of which should be arriving shortly. We look...